Gracia Group, founded in 2014, is a subsidiary of "Gracia Co. for Trading and Industry" which was established in 1984. "Gracia for Trading and Industry" first started in producing and trading baby diapers and sanitary napkins only. In later years, it has expanded its hygiene services to include: Two production lines, one for Wet Wipes and the second for pocket wipes, makeup removal, baby diapers, adult diapers, and feminine napkins. Gracia for Trading and Industry; throughout its lifetime; relied and focused a lot on consumer and market demand.
We strive to provide enhanced service
for customer satisfaction
Our mission at Gracia Group is to enhance our operations through innovation, leadership, expertise, and enhanced customer service. Innovation by providing new and innovative ideas combined with flexibility and risk taking ability for unparalleled value, leadership by delivering exceptional performance in every domain, expertise which enables us to make products of high quality and enhanced customer service by providing enhanced service to achieve customer satisfaction.
To strive relentlessly with an aim to achieve excellence in all our processes, with the objective of becoming the most trusted developer, manufacturer and trader of hygienic paper products in MENA region.
With a high demand on baby wet wipes proven by a remarkable increase in sales in the past five years, gave the opportunity for Gracia's owners to take the initiative and think beyond borders. As such, Gracia Group was established in 2014 along with its high-budget investing projects which were set on trail.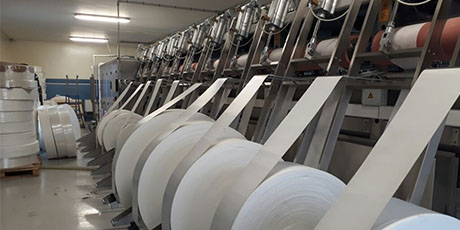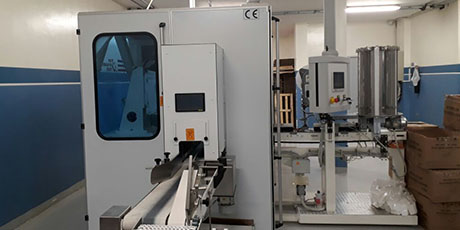 One of its major projects embraced the surface at early 2016, where Gracia Group installed the latest and fastest production line for baby wet wipes in the MEA region. Later on, with the owners' integrity, commitment, sheer hard efforts and tremendous will power, Gracia Group succeeded in building a track record in the business as one of the leading developer, producer, and trader of baby wet wipes in Lebanon.
At Gracia Group, our directive philosophy is to constantly reinvent ourselves to face the challenges of a dynamic business environment and to ensure sustainable development, growth and competitive advantage. Our commitment to maintain impeccable standards of excellence and efficiency has led us to become a dominant and respected force in our business field. Now, Gracia Group is a leading supplier of high quality wet wipes.

Looking to start your own label of wet wipes?
We offer you complete solutions to help you start your private label now!